For generations men have gone to the Barbershop for a fine haircut and to enjoy great conversation. At The Men's Depot, we combine modern grooming techniques with classic Barbershop appeal, believing that can have the same fun and comfortable atmosphere of an "old-school" Barbershop without being too old fashion.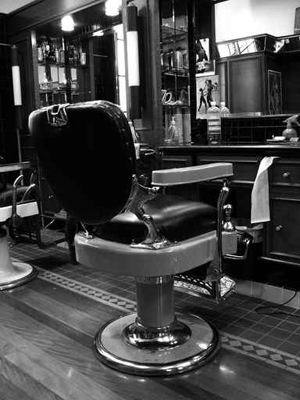 We at The Men's Depot strive hard to maintain the highest level of customer satisfaction through integrity, professionalism and simply by providing the best services day in and day out meeting the demands of our clientele. After all, nothing can incapacitate a firm handshake faster, than uneven sideburns or facial hair where it shouldn't be.
Through continuing education and a true commitment for listening to our clients, we are able to provide services and products that reaffirm what it means to look and feel like a man.