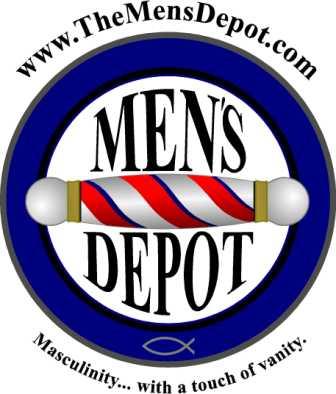 Did you realize that prior to the turn of the 20th Century, many Women frequented Barbershop's for their hair & skin care as most men did? Today still, many women step into area Barbershops for their style cuts. This is especially true if they sport a shorter hair styly appreciating a Barbers approach and skill
.
The Men's Depot, along with Men's hair & scalp products has brought back Men's skin care, something else once done by local Barbers. New skin products and techniques have brought the results of these services to new heights. Women can also reap the benefits of this new science. Plus, without the fluff and done economically as well
When you first enter The Men's Depot, you will see that we work hard to provide a clean, up to date, and comfortable shop with a friendly, attentive, and well trained staff
Pregnancy Massage is a healthy way to reduce stress and promote overall wellness. Massage relieves many of the normal discomforts experienced during pregnancy, such as backaches, stiff neck, leg cramps, headaches, and edema (or swelling). In addition, massage reduces stress on weight-bearing joints, encourages blood and lymph circulation, helps to relax nervous tension- which aids a better sleep and can help relieve depression or anxiety caused by hormonal changes.
Gift Cards are available and are an excellent way to put some power behind those subtle hints you have been making to your other half. Hints that most guys don't get about making minor changes to update their appearance. Earmark those gift cards for particular services or products you think would benefit him and we will get it done
Copyright &copy 2012 The Men's Depot. All rights reserved.